Padmavathi Mogili, MBBS, MPAS, PA-C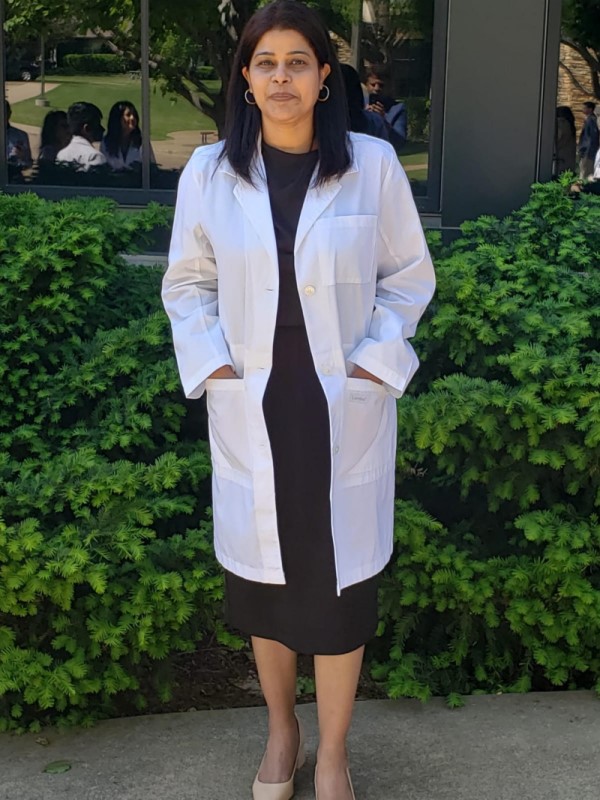 Padmavathi Mogili, MBBS, MPAS, PA-C is a board-certified Physician Assistant (PA). She earned undergraduate degree in MBBBS from the Osmania Medical College, Hyderabad, India, and a Master of Physician Assistant Science from Oklahoma City University, Oklahoma in 2021. Ms. Mogili is prepared to treat patients suffering from wide range of illnesses, injuries, and other conditions while providing comprehensive care for individuals of all ages. She believes in good doctor-patient relationship and hopes to bridge the gap between two with the delivery of efficient and effective medical services. Her goal is to improve the health, quality of life, and outcomes of her patients while at the same time educating patients about preventive care for different chronic medical conditions like diabetes, hypertension, high cholesterol, thyroid disease, heart disease, and weight loss.
She is fluent in speaking English, Telugu, Hindi, and Urdu.
In her free time, she likes to spend more time with her family and her hobbies playing tennis, cooking and working on fitness.