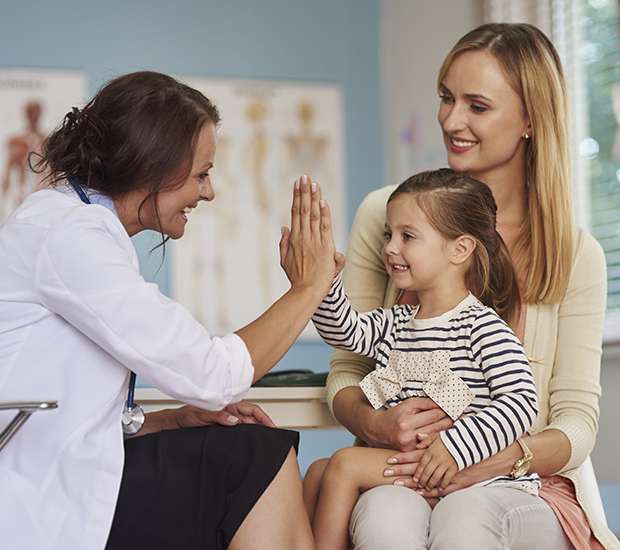 Family Practice
Fairfax, VA
Regular medical checkups and appointment in the present help to build a future of long-lasting health. With medical care, people tend to hold off on treatment until it is absolutely necessary. Many health issues are detectable and preventable in the early stages of treatment. However, people will wait until the condition worsens and becomes serious before seeking treatment.
Efficient Treatment you need in one Place
One of the main reasons people do not seek regular care is due to a busy schedule. Many families struggle to balance school, work and a social life each day. Thus, it can be difficult to take family members of different ages to different medical practices for appointments. As a family practice, we can provide professional treatment for patients of varying ages.
If your family has not made a regular checkup appointment this year or needs medical treatment, give us a call.
By scheduling regular checkups at least once a year, we can keep track of a patient's overall health and growth. Even when children are in their teen years, it is important to continue receiving annual physicals and evaluations. As a family practice, we can help families remain healthy and continue to maintain that level of health. As a family practice, we offer patients:
Child sick visits
Adult sick visits
Flu shots
Immunizations
School physicals
Sports physicals
Kidney testing
Liver testing
Cholesterol check
Diabetes check
As a family practice, we strive to help patients receive the medical care they need in a comforting atmosphere. Since we also act as an urgent care, we can see patients whenever necessary, without an appointment. This means that when a child or family member is suddenly sick and needs professional treatment, we can help.
We can Keep a Solid Medical Record
Another issue that families may face in taking care of children is that children do not always continue to see one doctor after a certain age. By visiting different locations, parents will make an appointment take longer when they must fill out new forms at each location. By acting as a family practice offering urgent and primary care treatment, we can see younger patients and teens for all types of reasons.
We can keep records of each appointment, so the patient has a concrete and recorded medical history for reference in the future. Other benefits of our family practice include:
Tracking signs of genetic conditions that may pass between family generations
Following the life cycles of a child's growth and development
Building a trusting relationship with patients
Help keep a patient's body and mind healthy
Receive treatment for multiple family members in one place
FAQ
Here are a few questions about proper medical care at a family practice and our answers to them.
What is a "Children Sick Visit?"
Also known as a sick child visit, this type of appointment is intended to treat any symptoms of sickness the child is suffering from. With this visit, we can provide treatment for sicknesses that may not be immediately lethal but will get worse over time.
With this visit, we can help prevent the sickness from getting worse and provide professional relief.
If my Child has Flu Symptoms that last more than Several days Should we Visit Your Practice?
Yes. While there are plenty of situations in which the flu only lasts a few days, there are still many other cases in which the flu lasts for a week or more. If your child has the flu, we can measure the extent of the symptoms and help provide treatment to ease the pain. We can also help to enhance the recovery process.
If I'm not sure of my Family's last Immunization or Flu Shot, Should we still get one this Year?
Yes. Since it is mainly recommended to receive yearly flu shots, you may be able to remember at least within the last year. However, we can help you to find records of your family's medical history by going over the location of your past medical checkup.
Can we Schedule Multiple Family Member's visits Back-to-Back?
Yes, you can. If you call far enough in advance, we can help schedule the appointments together. If you walk in without an appointment, we may not be able to see family members back to back. To learn more or receive medical care, visit us or call us today.
If Diabetes runs in my Family, can you help me Prevent It?
The answer depends entirely on the type of diabetes and lifestyle. Type 1 diabetes is not preventable. While there is no cure for diabetes, we can help people live a healthy lifestyle to keep the condition at bay. We will also help monitor the patient's health and provide any necessary treatment. Visit us to learn more today.
Recent Posts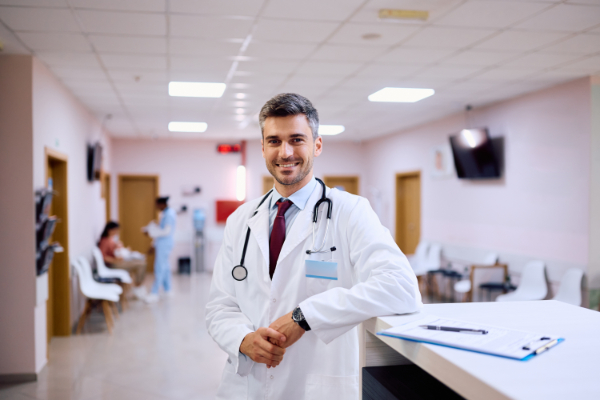 Your primary care doctor is a valuable resource for keeping you healthy. Regular appointments with your doctor are important for both the prevention of illness and the management of your health. In this article, we'll take a closer look at the benefits of seeing a primary care doctor along with three key signs it may…